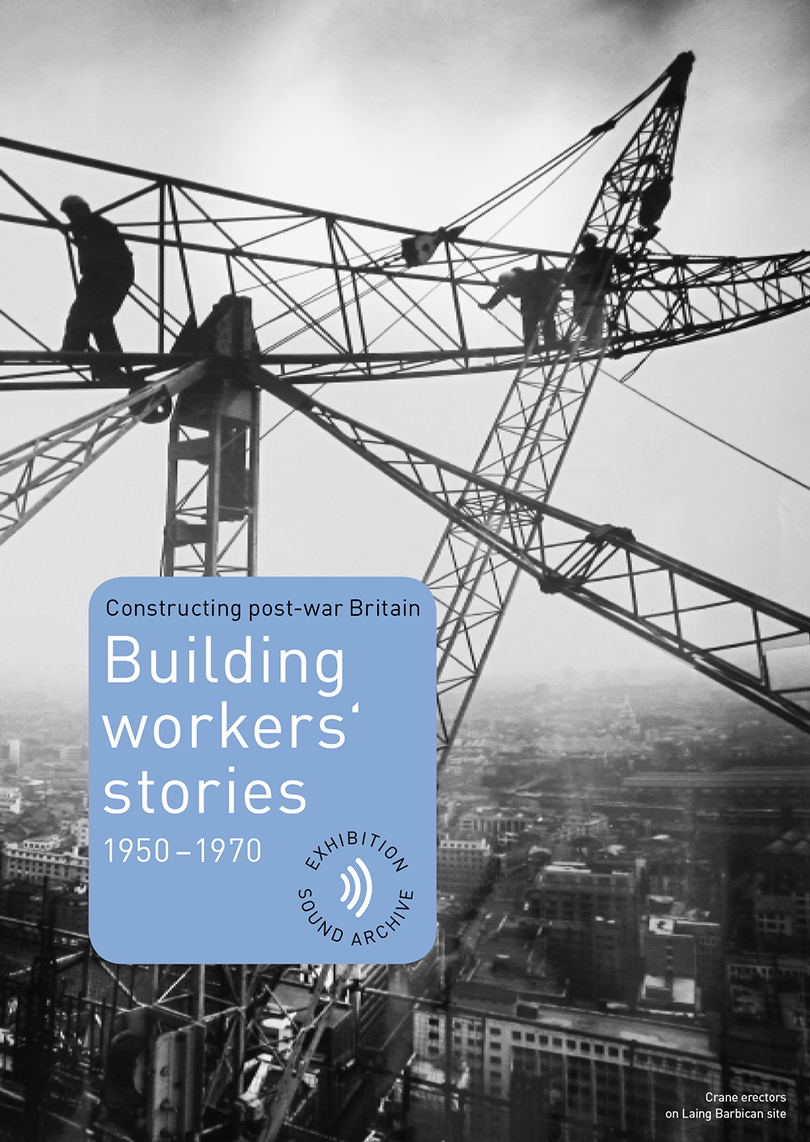 Constructing post-war Britain
Building workers' stories
1950–1970
Exhibition and sound archive
London 2016
Design
During the two decades following the Second World War, between 1950 and 1970, Britain was transformed by a vast amount of construction activity. This exhibition returns to those post-war building sites and focuses on the men who worked on them, often under difficult conditions, to build the New Towns, motorways, monumental housing, cultural complexes, and power stations that epitomise the post-war built environment of twentieth century Britain. The contribution made by these men has so far been invisible, both in academic histories of twentieth century architecture and construction and in the wider public domain. Here, in their own words, their role in the formation of the post-war built environment is made explicit.
This exhibition presents just a flavour of the richness of the accounts recorded as part of a two-year University of Westminster research project, entitled 'Constructing post-war Britain: Building workers' stories, 1950–1970', which began in August 2010 and was funded by the Leverhulme Trust. Its aim was to collect oral history testimonies from construction workers who were employed on five of the highest profile sites and developments of that era:
Barbican development, City of London, M1 motorway, Sizewell A nuclear power station, South Bank Arts Centre, Stevenage New Town.